Recently there has been plenty of talk about breastfeeding in the public eye and how women should be discreet or not do it at all. Now you know my views on the matter… be loud and proud I say! But some women aren't as open about it as I am and I can totally understand that, as long as it is their choice and they are not feeling obligated to do so then there should be a better option than trying to fiddle with a blanket or wrap.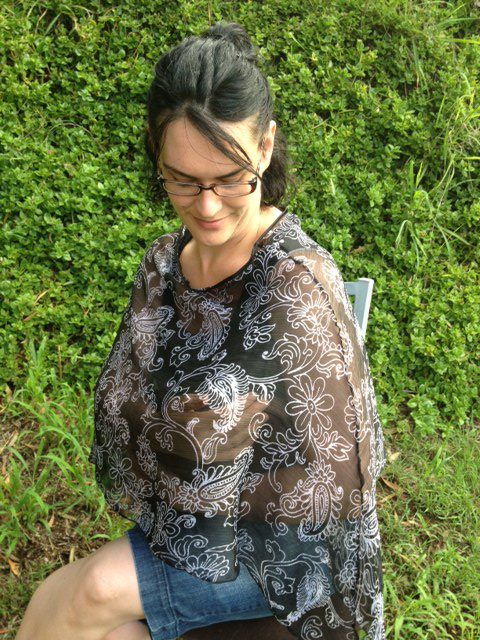 That's when I came across Modest Mama!! Modest Mama specialise in discreet nursing/breastfeeding covers so there is no longer a fight with a blanket when trying to feed in public. Not only do they look great and come in a fantastic range of colours, they slip straight over your head so you don't have to constantly try and hold it on your shoulder, get the baby to latch on and not kick the covers off. It makes the entire process far less stressful. They are made from a lightweight sheer fabric so you can see your baby while feeding and you both won't get super hot under the covers.
They come packaged in a small matching drawstring bag so you can fold up your breastfeeding cover into a small, flat rectangle and store it in your handbag or nappy bag. This makes it great for feeding wherever and whenever you need to, the most important thing for you and your baby!!
I just love this idea. While I have no need for one I certainly can see a lot of thought has gone into making this product the best it can be for breastfeeding mums. If you want to be modest when feeding or even if you have a bubba that gets distracted easily, this might be exactly what you are looking for.
I'm all for supporting small business and mum's with great ideas, so check them out on their facebook page: Modest Mama for more info and to see their entire colour range. They post nationwide too!