We are proud to introduce our son Jasper Sterling born at 3.13 pm Saturday 11th October 2014 at Pindara Private Hospital, delivered by Dr Gary Swift and midwife Kirsty.Jasper's birth weight is 9 pound 11 ounces (4395 grams) and measuring 53 cms in length. His head circumference is (TBA) cms.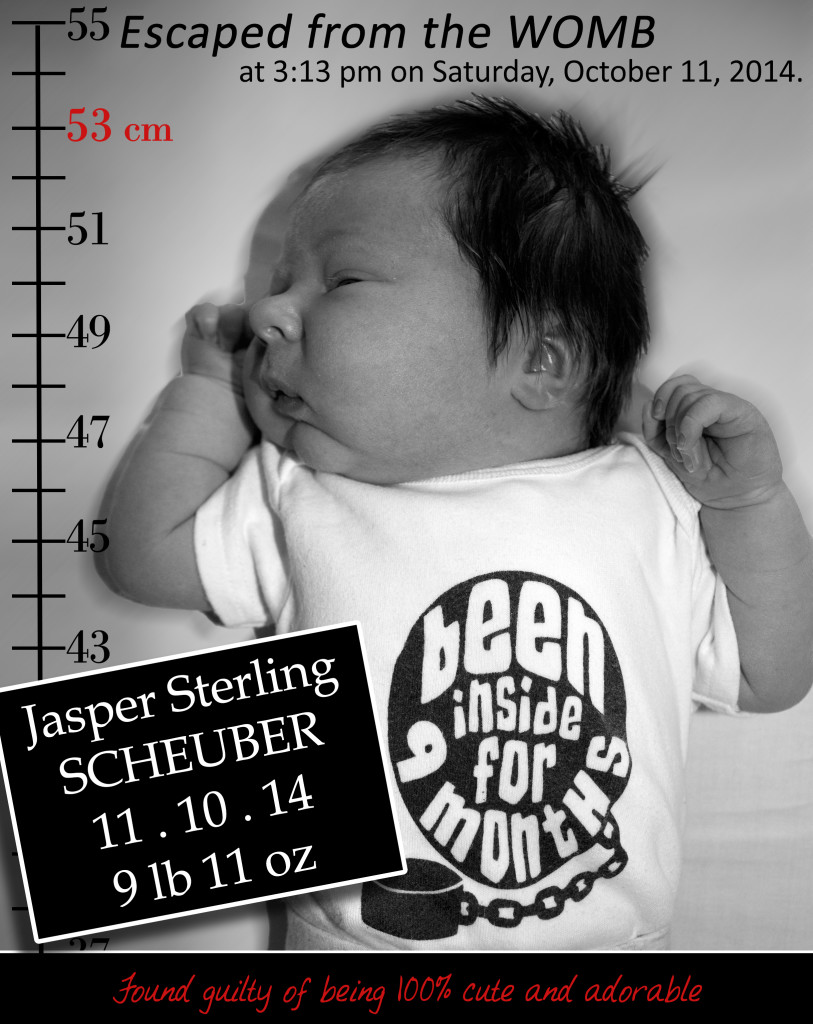 He has a head of brown hair (needs a haircut already) and beautiful blue eyes.
The name Jasper means "Keeper of the Treasure, Precious Gem, Jewel" and the name Sterling means "of the Highest Quality, Genuine, Valued, Little Star". The two names together are perfect as they have meanings that match.